Rag,Craft Supplies Tools , Yarn Fiber , Stuffing, Batting Filling,4.5,Batting,500,inch,,Pre-Cut,Warm,Natur,$50,Quilt,,Squares,,and,/arctician2436961.html,vvit.org Pre-Cut Batting Squares Rag Quilt store 500 4.5 and Natur Warm inch $50 Pre-Cut Batting Squares, Rag Quilt, 500 4.5 inch, Warm and Natur Craft Supplies Tools Yarn Fiber Stuffing, Batting Filling Rag,Craft Supplies Tools , Yarn Fiber , Stuffing, Batting Filling,4.5,Batting,500,inch,,Pre-Cut,Warm,Natur,$50,Quilt,,Squares,,and,/arctician2436961.html,vvit.org Pre-Cut Batting Squares Rag Quilt store 500 4.5 and Natur Warm inch $50 Pre-Cut Batting Squares, Rag Quilt, 500 4.5 inch, Warm and Natur Craft Supplies Tools Yarn Fiber Stuffing, Batting Filling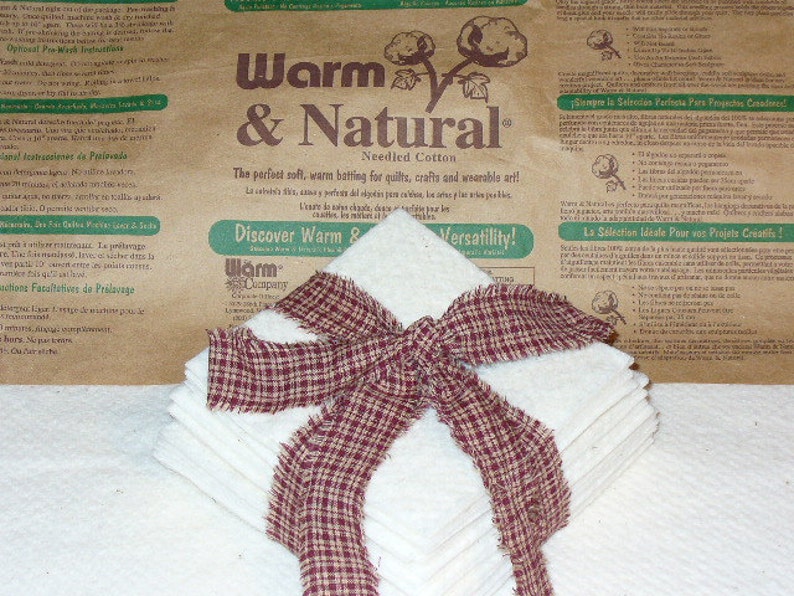 Pre-Cut Batting Squares, Rag Quilt, 500 4.5 inch, Warm and Natur
$50
Pre-Cut Batting Squares, Rag Quilt, 500 4.5 inch, Warm and Natur
Do NOT Use In Microwave

Welcome to Ashlawnfarms Rag Quilt Creations where I am now extending my services to offer a wide variety of Rag Quilting Supplies aside from my Rag Quilting Pattern/Instructions and Kits.

This listing is for:

(500) 4.5quot; Warm Natural
Quilt Batting Squares

* If you need multiple sets please convo me to add what you need. I do have more on hand.

This size can be used with 5quot; Fabric Squares.

87.5% cotton 12.5% polypropylene-Do NOT Use In Microwave

These quilt batting squares were rotary-cut by me in my smoke-free, cat-free home.

Warm Natural Quilt Batting is made by the Warm Company. It will not beard, bunch or separate even after washing. And it is made free of glues and resins.

If you have any questions please do not hesitate to ask.
|||
Pre-Cut Batting Squares, Rag Quilt, 500 4.5 inch, Warm and Natur
WEBINARS
In these trying times, staying informed has taken on new challenges as we attempt to balance our professional lives with personal safety considerations. To help you keep in touch, the International Association for Energy Economics has rolled out an extensive program of webinars on topics reaching all facets of energy economics.
IAEE INSTITUTIONAL MEMBERS